The United States is known for its identical world with its predominantly white population. We also know from history that Native Americans are Indians tribes. But there are some facts that may lack the attention of many people. They have native American feather headdresses too for for people who are considered heroes for his tribe.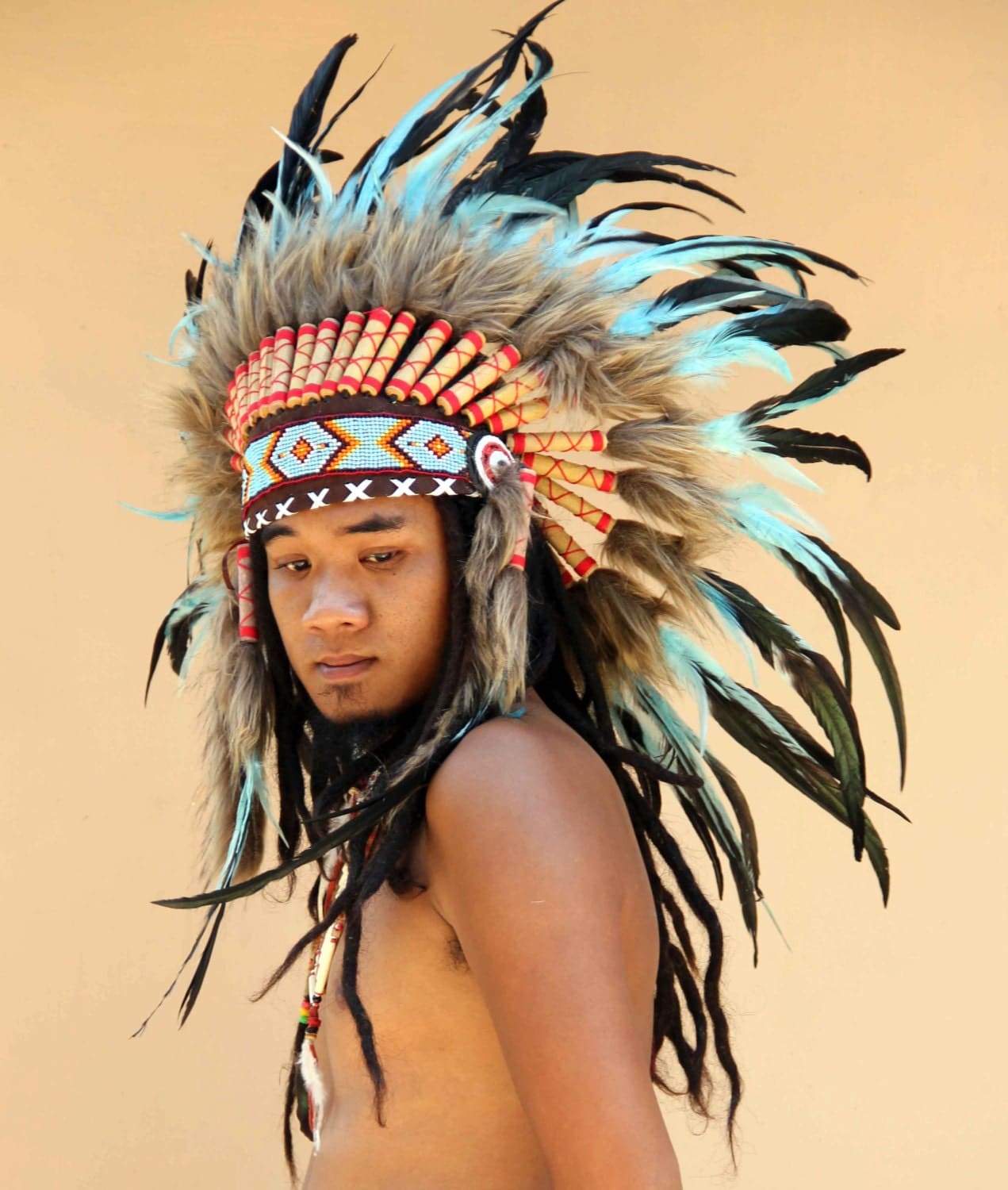 1. The Origin of the Indians Words
Actually the one who created the Indian word is not a Native American tribe but Christopher Colombus, the famous explorer of Europe. While sailing and finding land, he thought that the land was Indian (in Asia). So, he called the tribes he met with the Indian name. People followed him using the Indian word even to this day, despite the fact that the naming of the Indian was in fact a mistake.
2. Indians tribe
Europeans see Native Americans as one tribe, the Indians. In fact, there are many tribes in the plains of America that have their respective names. For example the Apache, Mohawk, Blackfoot, and others. Some of the tribes do not know each other and have cultural differences. But because of the influence of the white man's view, the world also considers the Native Americans to be just as one tribe.
3. Treated Unfair
As Europeans began to come to America to get gold and other destinations, Native Americans welcome them well. But over time the land and the land of their birth was taken slowly. Then there were various kinds of wars and conflicts that claimed many lives, so the number of indigenous people decreased while white immigrants continued to arrive. Culture of the tribes are shifted with western culture, even they have to speak in English so that tribal native language is threatened with extinction.
4. Reservation
In the 18-19th centuries, the government that in fact is a white descendant implements a policy. Indigenous surviving inhabitants are forced to be placed in certain areas called reservations. The place is quite left behind compared to the magnificent urban centers of America today. Economic, educational, and geographical conditions also make reservations less feasible to live. Many indigenous people live in poverty, stress, and spend their days drunk.
5. Indians at the moment
This Native American with brown skin is often overlooked by both white Americans and the world. They are considered retarded and archaic. Only a few get decent jobs and become successful. But the indigenous people continue to struggle for their rights and voices to be heard by all Americans, as well as African Americans. For more natural and pretty and health information, you can check this naturallypretty.org.